Welcome to the wild west of modern holiday shopping: Cyber Weekend 2020. The global pandemic has rocked retail to the core and this year's Black Friday Cyber Monday (BFCM) is not immune to its upending effects.
There are plenty of predictions on how this pandemic-era BFCM will shake out in terms of buyer behavior, and merchant behavior is drastically adapting as well. Many eCommerce merchants will do BFCM differently this year—some are participating for the first time ever and others are moving away from the extra-large deals of years past. Traditional brick-and-mortar brands have announced an online-only agenda, and we're seeing the sales that are typically limited to a few days, now sprinkled out over months.
While some brands have had their reasons for sitting out BFCM in the past, that logic may or may not be relevant this year. On some level, every brand is in uncharted territory—even BFCM legends have never experienced a holiday season quite like this.
This year, BFCM eCommerce strategy is going to be so interconnected with the pandemic eCommerce strategy, it's best for every brand - regardless of BFCM participation - to look at the remainder of Q4 holistically.
Unsurprisingly, technology is at the root of this conversation. Your tech stack can have an unbelievable impact on the success or failure of your eCommerce business. Anything less than a delightful shopping experience could cause web stores to lose money and customers, potentially forever.
This blog will cover the tech stack features and benefits you need in order to be successful, as well as specific technology products catering to this new eCommerce state. But first, let's take a trip down memory lane and pull relevant lessons learned from the brands that have opted out of BFCM before.
Opting out of cyber weekend: The who and why
Okay, who are these Grinch-y brands (kidding) and why won't they throw us 20% off every now and then? There are some pretty persuasive reasons why some brands choose not to discount during the holidays—or ever, in some cases.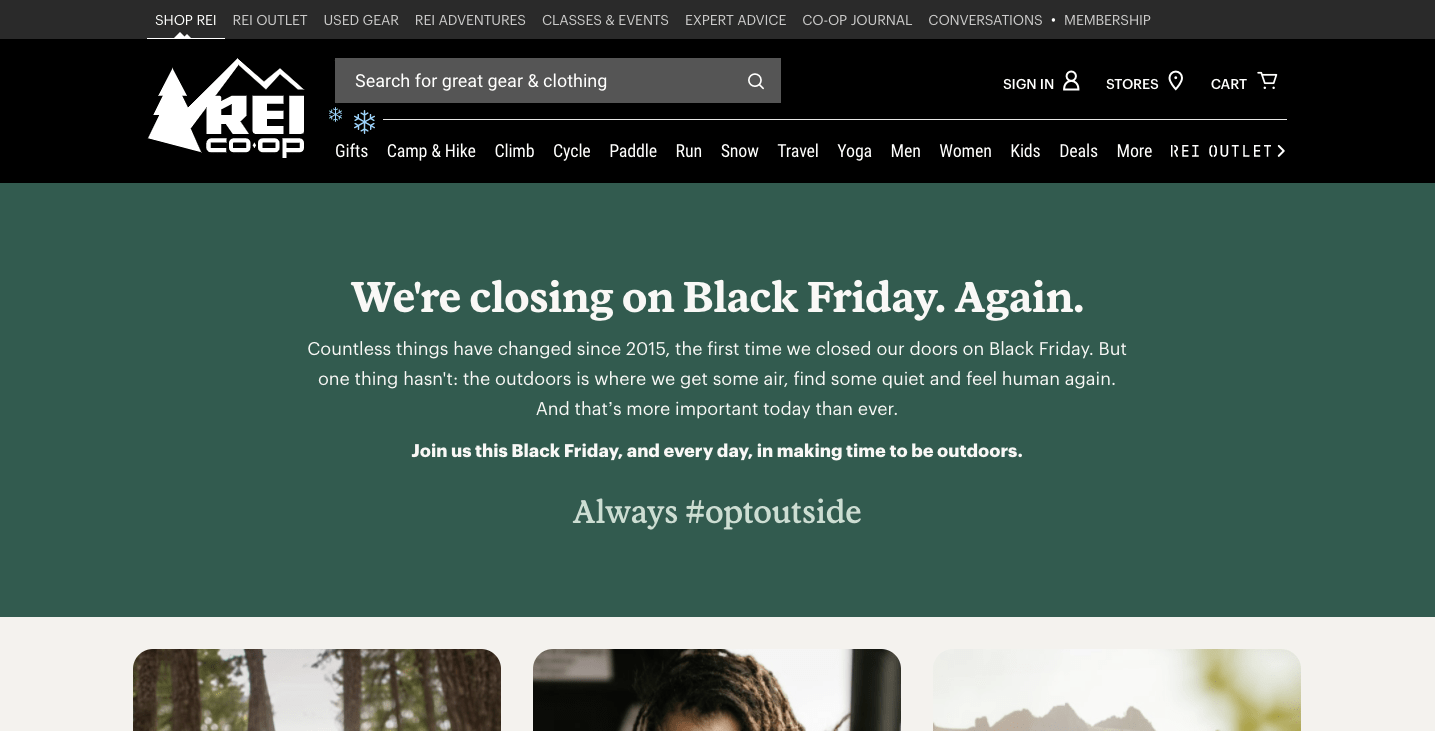 Takeaways for 2020? In some cases these traditional anti-BFCM strategies may still be relevant, on the other hand, they could be completely tone-deaf.
Why non-BFCM brands still need a holiday shopping plan
You might be doing BFCM differently this year, or maybe you're not participating at all. Either way, you still need to plan for the effects on the eCommerce industry as a whole, that Cyber Weekend 2020 is already producing.
Let's start with Amazon. Prime Day in October had a chain reaction that forced the hand of other retailers like Walmart, Best Buy and Target to hold sales too. D2C retailers who partner with Amazon or held competing deals were struck with the kind of traffic and sales-potential typically seen at the end of November.
This hints to a seismic shift in the merchandising calendar where brands may need to optimize their web stores more consistently throughout the year, and not only when preparing for BFCM. This means lightning-fast page load speeds, mobile-first strategies, the ability to handle spikes in site traffic and customer service tickets, and easy two-way communication between brands and consumers.
As consumers are changing their approach to shopping, so are retailers. Brick-and-mortar retailers infamous for Black Friday doorbusters are closing their doors altogether to discourage congregations in the wake of COVID-19. And where will all these former in-person shoppers go? Online.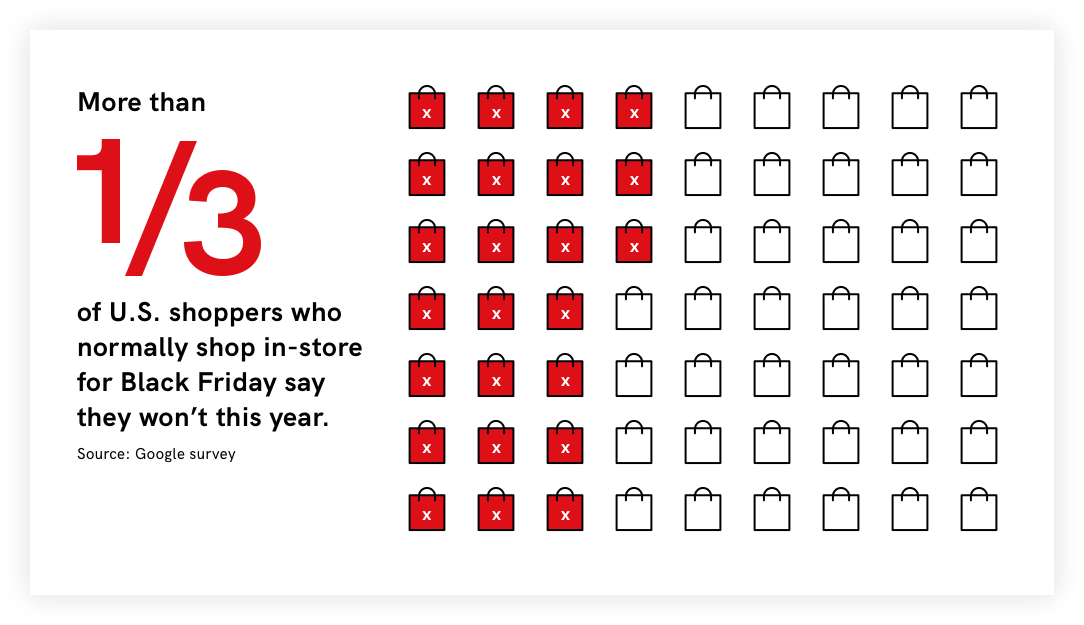 According to a Google survey, "More than a third of U.S. shoppers who normally shop in-store for Black Friday say they won't this year. And half of U.S. shoppers say the pandemic will affect how they'll shop for the holidays this year."
Deals or no deals, people are shopping online in new ways and will be for the foreseeable future. Every eCommerce merchant needs to plan for it.
Tech benefits eCommerce merchants need in 2020 and beyond
Some D2C brands are doing a 180 on strategies of the past, and retailers are throwing the traditional sales cycle out of whack, resulting in new web store traffic patterns.
Technology is the only way brands can respond to consumer expectations effectively. These are the benefits you need to get from your tech investments:
Your pandemic-era holiday shopping toolkit
There's really no time to lose in optimizing for the 2020 eCommerce landscape and that might mean introducing new technologies to your tech stack. Here are some specific recommendations that can help you with the necessary benefits discussed above.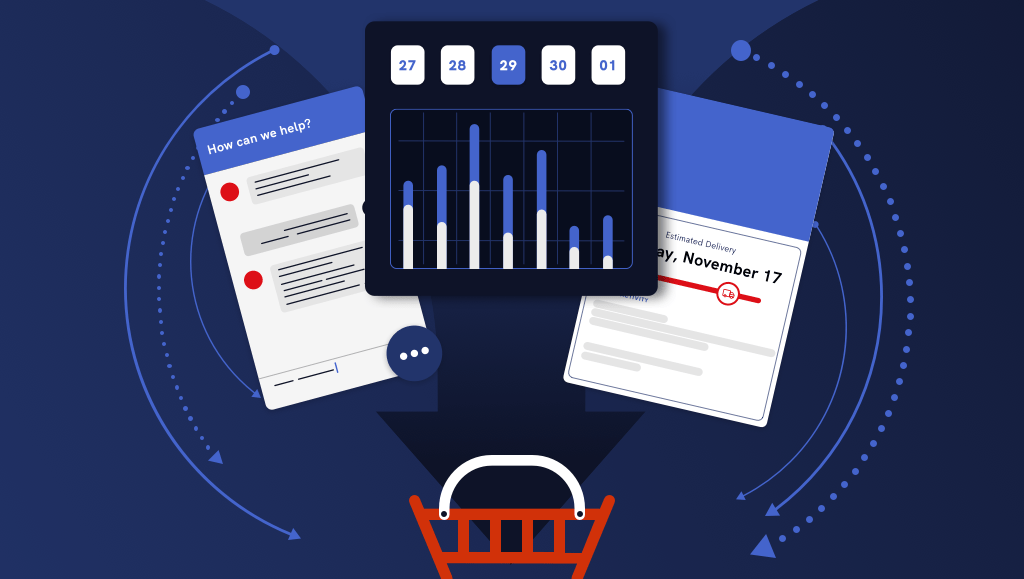 For more Cyber Weekend insights straight from eCommerce experts, your next read is eCommerce Experts Talk Online Sales for a Pandemic-era BFCM.