Technology investment decisions are rooted in research and careful contemplation, but there's always a part of the process that's guesswork—highly educated and informed guesswork—but guesswork nonetheless. That portion of the consideration comes about when merchants try to predict the future: the future of their brand, the future of their industry and even the future of eCommerce as a whole.
The goal is to invest in technology that will serve you now and in the future. But if merchants have learned anything from this year's unique retail landscape, it's that sometimes even the most educated predictions are susceptible to disruption.
Though it may be impossible to completely predict the future, merchants can mitigate risk with the right technology tools. Investing in flexible tech solutions that are more forgiving when unforeseen changes, setbacks or growth unfold, can be hugely beneficial when predictions don't come to fruition. Flexibility in your tech stack has a direct correlation to the ease of scalability in your business.
Today's blog recaps the current eCommerce reality and foreseeable predictions. We will go into the organizational structure that will help set you up for growth and specific tools that will make scaling a breeze.
Today's eCommerce reality and tomorrow's forecast
2020 has been a wild card year for eCommerce merchants. About a decade's worth of growth and change has been squeezed into 365 days as a result of virus-related shifts in consumer behavior. It's forced every business to adapt. Adjusting to the "new normal" has produced both brand casualties and hardship, as well as opportunity and triumph.
On one hand, business is booming for online retailers. In 2019, D2C eCommerce sales reached $14.28 billion in the United States. In 2020, forecasts say that sales will grow by 24.3% to nearly $18 billion. We saw the highest eCommerce penetration of any quarter or year on record in Q2, with more than $1 in every $5 spent online.
Agile merchants were—and continue to be—the most successful. Brands that leveraged technology to create a pandemic-proof shopping experience made the most out of this shift. For instance, as shipping delays and supply chain chaos made headlines, brands that used tech for unfettered communication with shoppers cultivated loyalty and more sales during a time that was primed for buyer frustration and disappointment. Brands slow to be accessible or relatable during this time seemed out of touch, and paid the price.
The COVID-19 pandemic also forced some traditional retailers into the eCommerce space as a strong online presence became necessary for survival. Harvard Business Review considers a "simple and seamless eCommerce experience" the baseline requirement for brands that want to see 2021.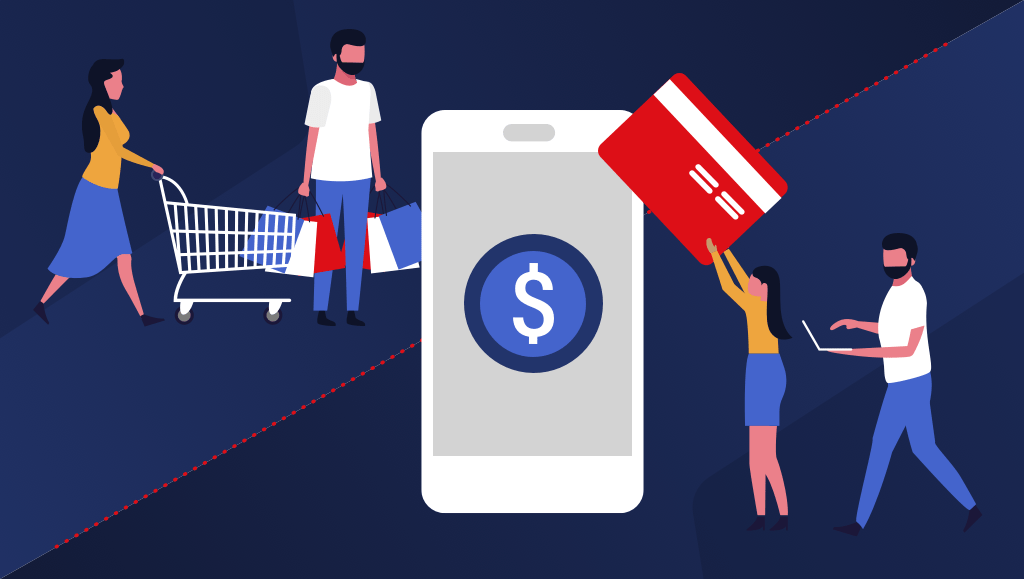 The review confirmed shoppers will not tolerate a sub-par customer experience as they may have before the pandemic. There needs to be consistency in the mobile experience, integrated services like "buy online pick up in store" (BOPIS) and reliability across all devices and channels.
While the eCommerce numbers in 2020 have skyrocketed, the bubble may not last. A recent eMarketer report offered more sobering predictions.
"Sales will continue to shift from nice-to-have products to must-have products, with D2C brands falling under the nonessential category," said eMarketer analyst Oscar Orozco in the report.
Which brands will be left standing at the top? It's hard to announce any winners now, but we're confident that the eCommerce business leaders of tomorrow have an optimized technology stack designed to meet current expectations.
These stacks are likely ripe with flexibility and support that allows for quick, unplanned scalability as merchants find themselves on the forefront of a new era. If there was a tech stack bottleneck, blockage, or underperforming component, it would be impossible to achieve the pace that's required for "top merchant" status.
Structure your organization for scalability
As companies grow and positions are added, there are some vital roles that successful eCommerce teams fill first.
eCommerce Director: This person is going to be at the helm of your product sales and distributions online, but they also need to be driving tech stack decisions. The goal is to hire someone skilled at predicting industry forecasts, both short and long-term, but also someone who knows how to be adaptable and agile.

Strategic Development Positions: The development positions you introduce should complement your tech stack strategy and be cognizant of the areas you plan to outsource. For instance, you may want to introduce a headless commerce solution without the obstacles of an in-house build. Or perhaps a top priority for you is to have complete frontend control, versus outsourcing frontend tasks to an agency. Hire accordingly so your dev team is in perfect cohesion with the areas of your business you may outsource to specialists.

Growth and Digital Marketing Positions: As you grow your marketing team, they will require technology tools to work their magic. These hires should be focused on drumming up business and sending shoppers to your site, but be prepared to back them up with the necessary technology. For example, if your marketing team successfully increases traffic to your website through social media ads, and then new visitors immediately bounce because they're met with a slow, underperforming site, all that money and work will not be fruitful where it counts: at checkout.
Get a flexible content management system
Let's reiterate our emphasis on flexibility. One area of your tech stack that's particularly vulnerable to the downfalls of inflexible functionality is your content management system (CMS). When you're just starting out, page builders may seem like a godsend. But over time, the templates and rigid structure become a massive roadblock to scalability.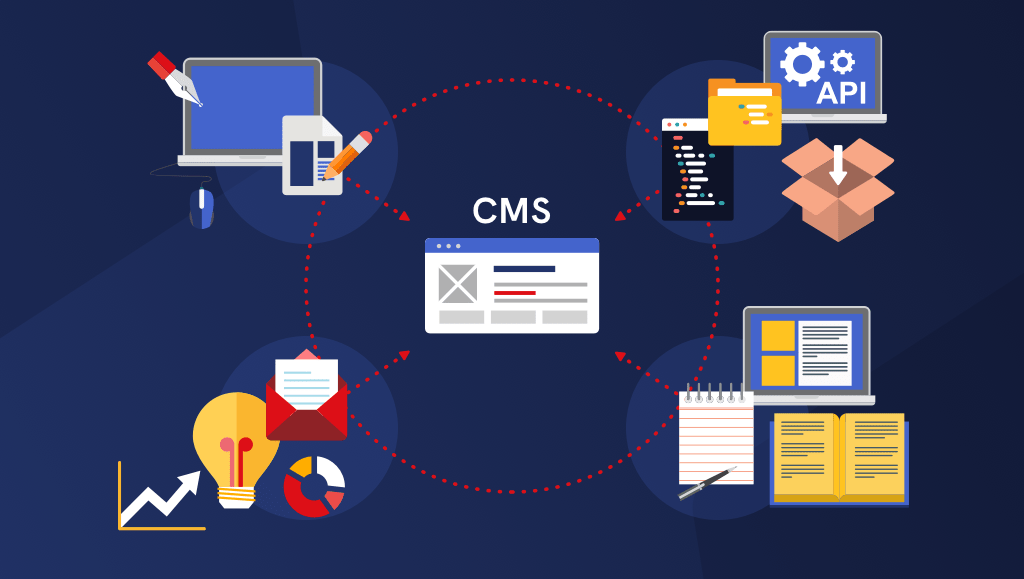 Page builders are great for smaller companies where one person is creating, editing, and managing a website's front-end content. However, a growth miscalculation could cost you here, if you scale quickly but are saddled with a CMS that's not built for the big leagues. You'll end up rebuilding your site, which can be costly and time-consuming, not to mention risky as you transfer data.
Embracing best-of-breed practices early on can combat unforeseen technical debt in the future. With a best-of-breed approach, you have flexibility, optionality, and an easier path for scalability in your business.
A best-of-breed tech stack refers to the strategy of curating microservices that are each the best in their respective fields. All have different vendors completely dedicated to the success of their tool, though they can integrate with other tools in the stack. The idea is to give merchants the very best tools across the board, which is unlikely with an all-in-one solution.
You won't have to do a complete tech stack overhaul if you change one aspect of your best-of-breed stack, such as your CMS, and you can leverage the best CMS on the market for your business right now. If you outgrow it, you'll have a much easier and faster transition to the newest best thing for your company.
There's also the benefit of no-code, low-code functionality that gives non-technical teams more control over webstore maintenance without the need for a developer. Think of it as eliminating a potential bottleneck that lets your marketing, content, and design teams operate on full throttle.
Adopt a headless commerce solution
In many ways headless commerce is the future of eCommerce technology, and we're already seeing that ring true. A headless solution has your customers top of mind, because it's aimed at giving them the best experience possible.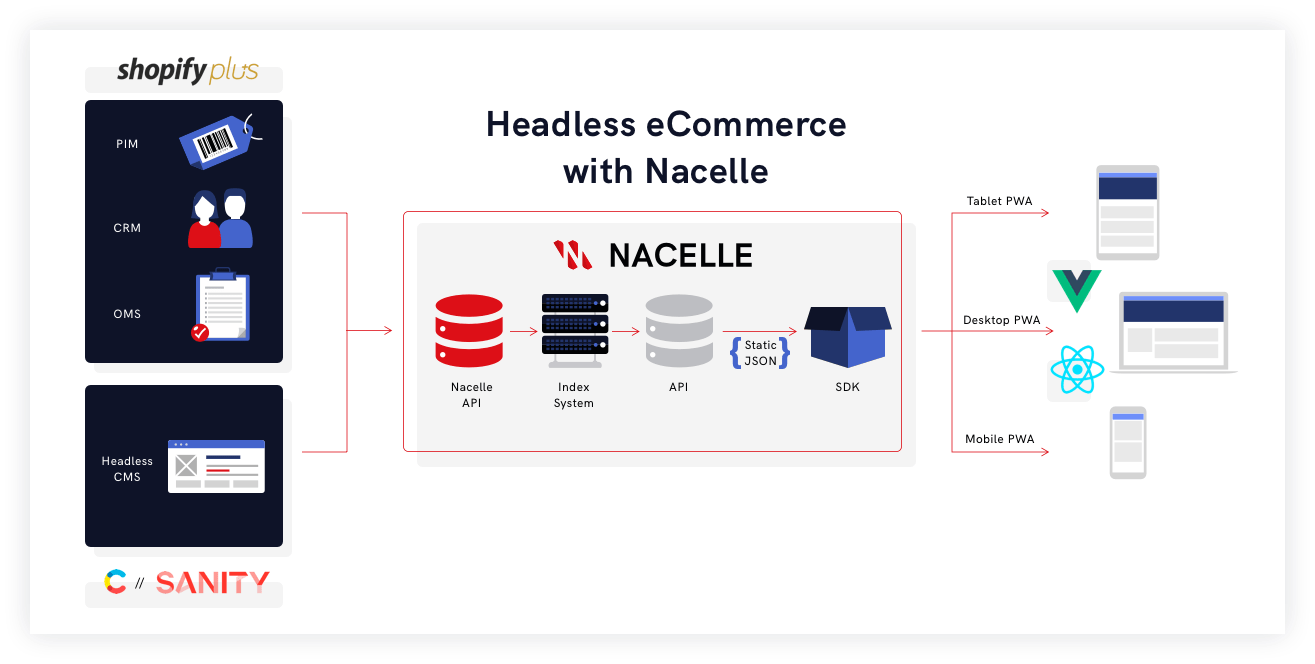 Some of the most important elements of a delightful user experience can get a boost from a headless commerce solution, such as page load speed and mobile-first functionality. These experience improvements directly impact eCommerce KPIs such as conversion rates, average order value (AOV), return on ad spend (ROAS) and average cart size.
By definition, a headless commerce solution decouples the frontend and backend of your webstore. This makes handling data less risky as your business scales, and reduces the likelihood that a backend mistake will cause a significant frontend disruption with your audience.
Progressive Web Applications (PWA)
To make webstore browsing feel like a native app experience, many merchants pair their headless commerce solution with progressive web application (PWA) technology. PWAs are known for taking the best aspects of a native mobile app and making them accessible through a browser using HTML, CSS and Javascript. While the approach is mobile first, it works across devices.
Static Site Generation
There are three common strategies for creating a headless site: server-side rendering (SSR), client-side rendering (CSR), and static site generation (SSG), which is what Nacelle usually employs.
SSG enhances your basic PWA and uses statically pre-generated HTML files of the website before a visitor request comes in. As a new shopper hits the homepage, they're met with a fast-loading, prebuilt website that doesn't need to hit the server to configure it. This tactic allows for sites to handle high volumes of traffic while maintaining fast page load speeds.
Headless commerce supports the "make it or break it" aspects of a shopper's experience such as the mobile experience and easy catalogue navigation. In 2020 when the stakes are high, leaning into this trend could pay dividends.
How Nacelle Can Help You Scale
One of the reasons we feel so passionately about brands having the freedom to scale when opportunity strikes is that it's a top priority for the merchants that we work with. And our headless commerce platform reflects those values.
Nacelle is an advocate for best-of-breed microservices. We want our customers to have the best tool for every aspect of their tech stack, and we also want them to be able to move freely through the stages of their business growth without limitations. We act as the "glue" that brings all these microservices together to enhance cohesion and performance across the board.
When our customers do scale, we move with them seamlessly, mitigating risk for them in the process. We're built to grow with your brand, and we're dedicated to your brand's growth.