Customer Story
Gimme Beauty
Gimme Beauty increases conversion rates by 20%
Hair care and accessory brand improved its subscription model and the overall shopper experience with headless commerce.
20% increase in conversion rates for influencer sales

Less than 90 days from inception to implementation, with zero down time or technical issues

Proving brands can successfully outsource headless architecture builds using in-house developers
"One of the most valuable benefits Nacelle and Scoutside provided was the fact that I could just outsource the development of our headless commerce architecture. This allows me to invest in new features and capabilities - as opposed to bug fixes or putting out fires - so we can focus on building great campaigns and experiences. We couldn't do it without them."

Jeff Durham
President and CEO
The Challenge
Gimme Beauty recently determined that its website needed a complete makeover. The company was beginning to see real growth from an army of social media influencers who promoted its products.
Yet Gimme Beauty suspected its site wasn't in line with what young consumers expected from a digital shopping experience: fast, mobile-friendly, and highly interactive web pages.

Gimme Beauty's concern was valid. Recent research shows that Gen Z consumers are twice as likely to shop on a mobile device than even millennials.
Merchants have less than six seconds to capture their attention, requiring websites and mobile apps to load immediately and be intuitive and easy to navigate.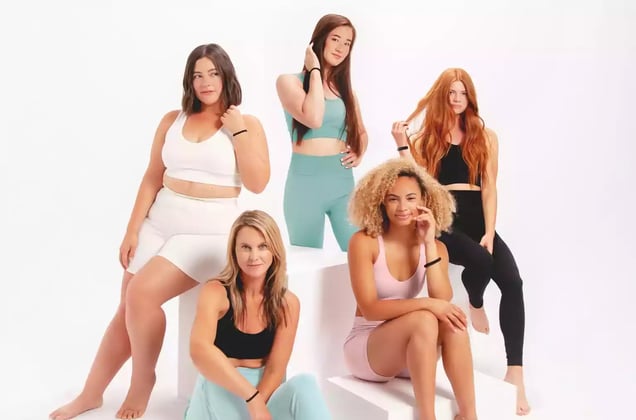 Jeff Durham, Gimme Beauty's President and CEO, wanted the website to be fast and deliver the best shopping experience possible, and allow Gimme Beauty employees to continue to do what they do best: design great products. It would be no small feat since Gimme Beauty intentionally does not have any developers or technical staff and looks to partner with great vendors who can deliver on the company's vision.

Gimme Beauty also knew it needed to overhaul its subscription model, or in Durham's words, "completely bulldoze the entire approach since it wasn't working." In the past, the beauty brand had no difficulty convincing customers to sign up using a portal subscription feature.
However, Gimme Beauty's previous subscription experience wasn't as good as it wanted, resulting in a high level of churn. It got to the point where Gimme Beauty stopped trying to get new customers to subscribe–Durham knew they needed a completely enhanced subscription experience to attract loyal new customers and encourage them to stay.
The Result
Gimme Beauty partnered with Scoutside, a creative technology company that focuses on developing progressive web applications, who recommended a headless commerce architecture with Nacelle at the core.

Gimme Beauty immediately recognized the vision–and the opportunity and made the decision to work with Nacelle. Durham described the relationship as a "perfect fit" and credited the entire Nacelle team with being highly communicative, transparent, and professional.

After a remarkably fast implementation–"90 days from idea to launch"–Gimme Beauty immediately saw impressive results. The new site was extremely fast and provided a top-notch experience that customers and influencers loved.

In the case of Gimme Beauty's influencer audience, related average order volume has increased significantly and the overall conversion rate has improved by 20% or more–all without zero downtime or other service issues.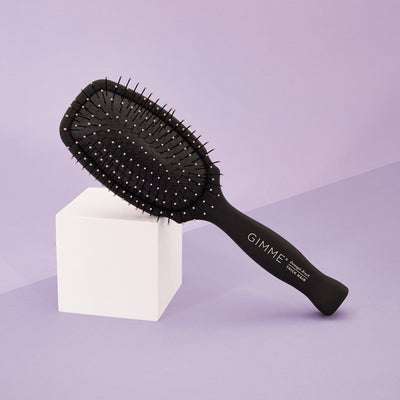 Gimme Beauty is also convinced it will dramatically improve its subscription experience, too. Scoutside developed a proprietary solution that includes high levels of automation and innovative capabilities such as SMS enrollment. The brand is currently rolling it out but believes it will provide a much better experience and minimize churn. It's an important advantage since even a 1% improvement can lead to real scalability.
"After implementing a headless commerce design with Nacelle and Scoutside, we saw dramatic improvements in site speed, average order volumes, and a 20% increase in conversion rates. We successfully overcame all of our past challenges and can now focus on new opportunities. With Nacelle, we embrace technology to advance and accelerate our momentum."

Jeff Durham, President and CEO

Jeff Durham
President and CEO
About Gimme Beauty
Gimme Beauty is a disruptive beauty brand focused on helping women take care of their hair. Gimme Beauty has been focused on the beauty industry since 2009 and now sells its leading products in more than 20,000 locations, such as Kroger, Ulta Beauty, Walgreens, and other leading wholesalers as well as through its direct to consumer channel.
Ready for more? Request a demo today.