Customer Story
Barefoot Dreams
64% uptick in conversion rate for Barefoot Dreams
Luxury brand, Barefoot Dreams, doubles sales and increases site speed by 34.5% with a headless PWA launch.
35% increase in site speed

64% increase in conversion rate

2x sale
"Nacelle allowed us to implement all of the design and UX goals we had for our new site that a standard site template would not have been able to provide. We're thrilled with the customization, security, and ease of use that Nacelle offers."

Katie Johns
Marketing Manager
The Challenge
Barefoot Dreams has been around for over 25 years and the brand was ready for a refresh. And while doing so, they wanted to reevaluate their eCommerce webstore's architecture and tech stack.
Originally, the brand's online store was built on a custom eCommerce platform. With this, they often experienced performance issues due to content inefficiencies or spikes in traffic, backend maintenance challenges, and merchandising limitations or disconnects that resulted in overselling inventory from time to time.
When they set out on this project, the Barefoot Dreams team insisted on having the most cutting-edge technology and systems in place for this new design and build. They turned to Zehner, one of the top eCommerce agencies in the space, to help them do so.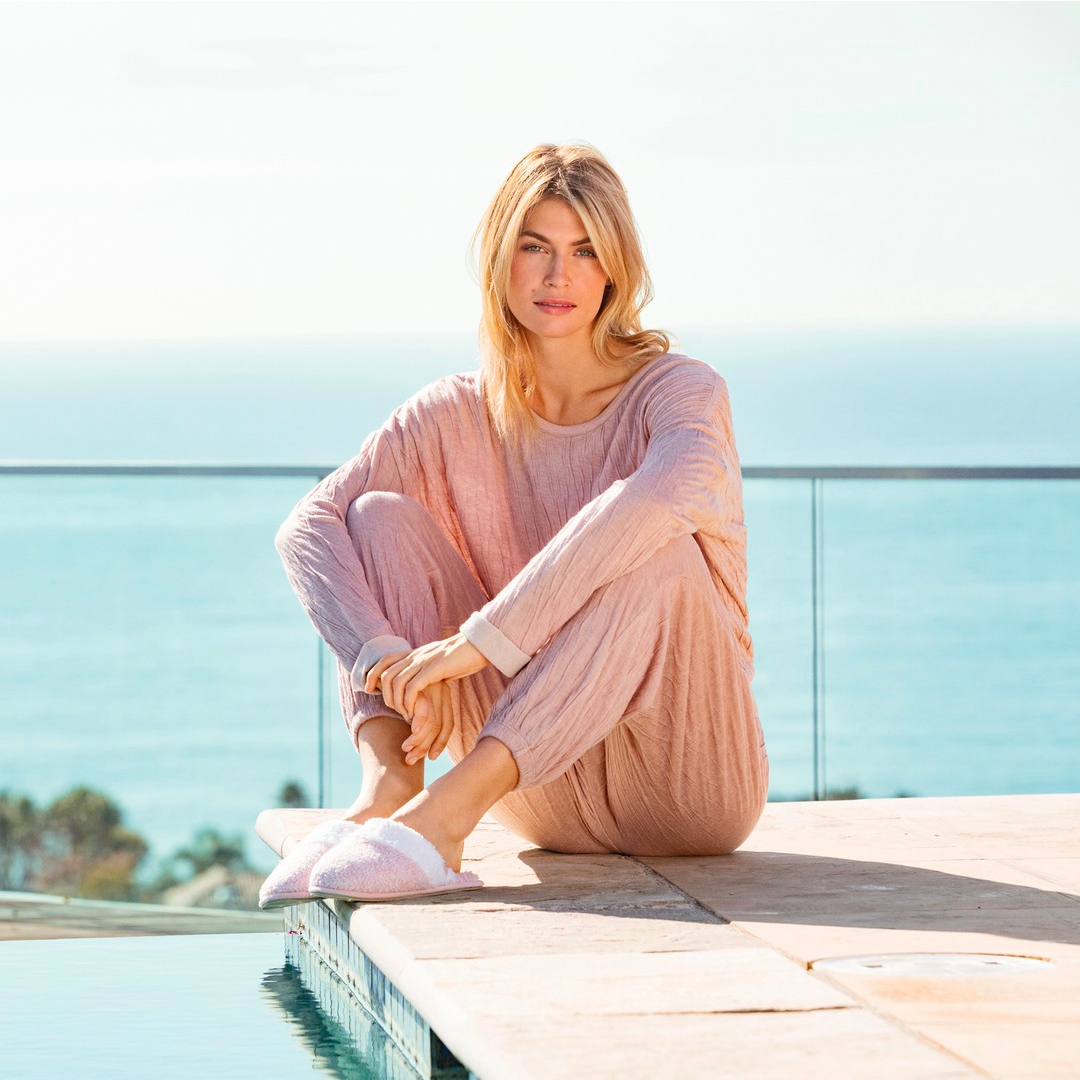 The Result
The Zehner team knew the solution: a Nacelle-powered headless progressive web app (PWA) using Shopify Plus backend and UX updates to accompany the brand's new look and feel. The Zehner team got to work:
Platform migration: from a custom eCommerce platform to Shopify Plus with third party technologies including Yotpo, Gorgias, and Klaviyo.

UX modernization: an overhaul of information architecture, restructured site navigation, reorganized consumer product type categorization, implementation of mobile-first designs and progressive page layouts.

Headless PWA build: using Nacelle's headless commerce platform, the Zehner team was able to implement headless functionality and a new storefront using Vue. By doing so, the new webstore could be fast and able to handle spikes in traffic that used to crash the site.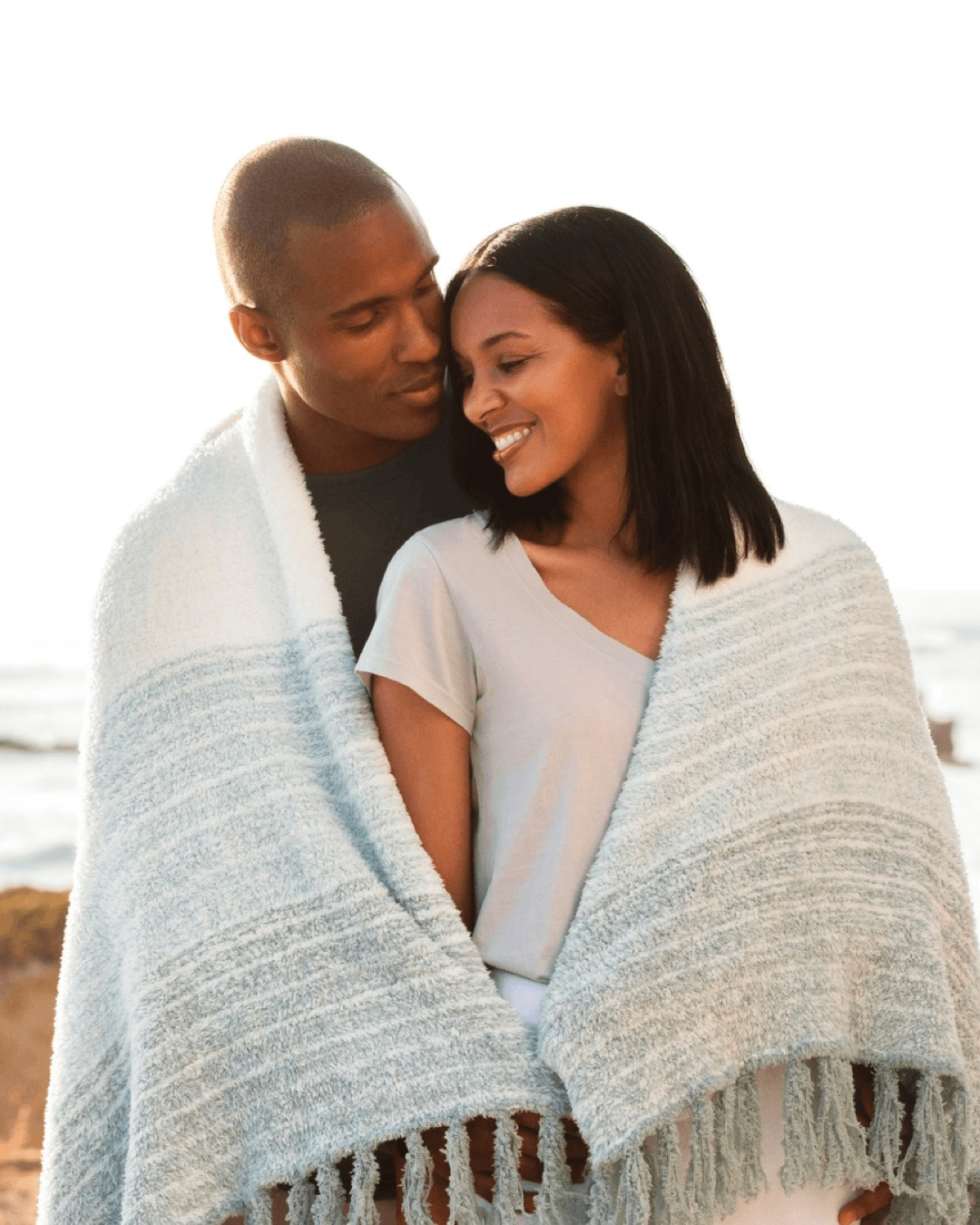 Filtering system revamp: Nacelle's search and filtering capabilities allow Barefoot Dreams to strategically use the data collected from user interactions and combine it with their merchandising strategy to provide a fast and helpful onsite search experience.

Headless CMS implementation: Contentful enables next level content management capabilities from drag and drop functionality to better organization and seamless updates.
"When working with Nacelle on this headless PWA, we took what we've learned about how retailers use Shopify and what they like about it and applied them to a PWA system. One of the most significant learnings for our team was that there are really no UX + design ceilings or limits when it comes to PWAs. In the end, the goal is consumer satisfaction and with speed having such a big impact on experience Nacelle is now best of practice for us."

Mick McCarthy, Chief Design Officer at Zehner
Brand aesthetic refresh: Inspired by "Malibu and softness" and the Southern California lifestyle that the brand represents, Zehner helped the brand reposition itself with a visual refresh. They introduced a new photography strategy, color palette, and typography style.
Together, these updates offered a modern look and functionality to the brand's site. After launching in November 2020, Barefoot Dreams saw a ground-breaking 64% increase in conversion rate and doubled sales.
"From a developer standpoint, we felt extremely supported by the Nacelle team and platform throughout the project. There was an easy onboarding process, a well-built starter kit to get up and running, and plenty of room to customize. What really stood out to us was the Nacelle support team. It felt more like a partnership than a separate vendor."

Josh Esguia, Sr. UI Architect at Zehner

Malibu, California
Industry: Fashion & Home
For more than 25 years, Malibu-based Barefoot Dreams has been a premier retailer for cozy home goods, loungewear, and apparel for the whole family. It all started with a line of children's products using an array of calming colors and the softest flannels, satins, and knits. Today, their collection is coveted by celebrities, including being named one of Oprah's Favorite Things, and can be found in 5-star resorts, spas, and major department stores around the world.
Ready for more? Request a demo today.